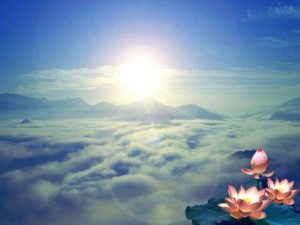 Question: Brother Wulun, I am finalized this morning. It 's wonderful and very happy, but still do n't say what I feel. I 'm really happy. I 'm on the right path. I hope to get your guidance in future practice Thank you, everything is so beautiful today.
Answer: Good thing. When you get it right, you should be full of Fa Xi (but pay attention to the degree, do n't overdo it, beware of leakage).
(Editor's Note: If Fa Xi does not control, she will shake her mind and form liberation. Therefore, beware of liberation and deviation from the middle )
 Q: Beginners, what should I do? Have a job, only time at night, what kind of feelings do you have when you start meditation, and how should the subconscious guide you?
Answer: No feeling should be pursued. The subconscious should be guided by centrifugation. I have repeatedly emphasized these before, please go and read
 Q: Ask me. I feel that breathing is very light when I focus on a place. If I turn my thoughts to breathing, the breathing will become very heavy. How can this breathing be adjusted?
Answer: Focus on your breathing first, don't control your breathing.
 Question: By the way, when the breath is short, I feel that the breath only reaches the throat, not even the chest, the abdomen will move badly, and then focus on it, and then start to breathe worse.
Answer: When you can't let freedom of breathing, you should forget about the concept of breathing and stay away from it. In the post I replied to earlier, I have specifically said the reason why I can't break my breath and the method to break through this difficult point, you can take a look at it.
 Question: Hello, the landlord. Most of the people who come here should be married. I would like to ask if I can get to the Four Zens when I am married and follow the road of Dinghui. Because abstinence is always on one side, for families like ours is not too realistic. If the road doesn't work, I'll change it, and the landlord will tell you.
Answer: You can't help but also practice meditation. Just the best stage of sexual abstinence. In addition, I can't help myself, and meditation is easy to retreat.